Registration Terms
Registration Terms:
To receive the application form, please Just send your Name and surname and mention: "from your country", to following email address:
Note:
Currently the FRK certificate are approved under control of Training department of Voronezh city , and for graduated will be send a confirmation letter to Russian Embassy or any other Embassy in other countries. And also in case if a graduated wants to continue study , a recommendation letter will be sent to the mentioned university. Specially university in USA, Canada, Malaysia , Europe . and all documents will be translated in all needed languages , in case of requirement.
Requirements for Master Level :
- High school diploma ( colleague diploma is not mandatory)
- Language license (it will defined on the registration blank )
- Minimum 23 years – old
- Submit any certificates for adaptation
- Passing creditable course ( after reviewing the resume , will be sent by a letter)
Note : Translating the documents is not mandatory as colleague has Persian Language translator.
- Copy of passport and attaching the photo to registration blank electronically
Time needed for proceeding:
A. 1 days – after getting the name of applicant and country name
B. 5 up to 10 days – after getting the application form
C. 3 months – after confirmation for issuance the certificate
Fees:
Bachelor certificate 1500 Euro.
Master (MBA) CERTIFICATE 2000 Euro
Honorary PHD 3000 Euro
Certificates will be approved by Russian Embassy, and fees for Apostil are as follow:
Bachelor – 200 Euro
Master- 300 Euro
PHD – 500 Euro
Authority and Validity of the FRK certificates: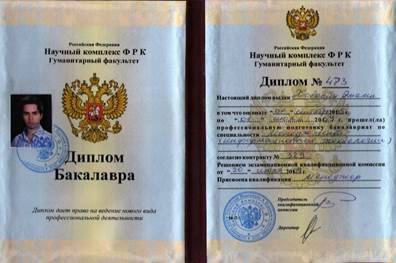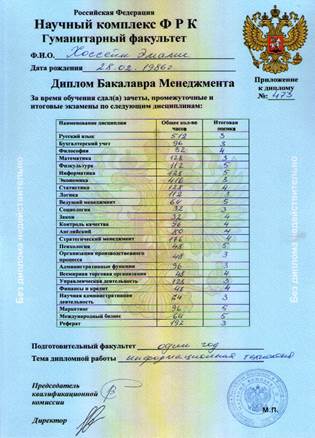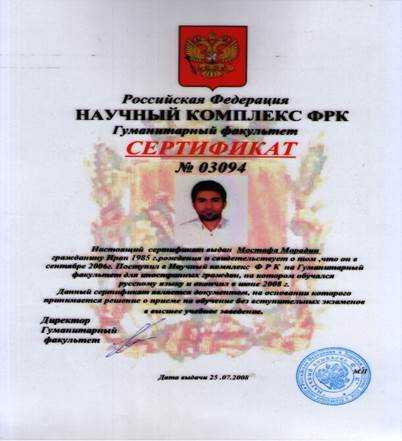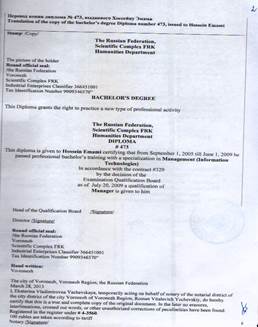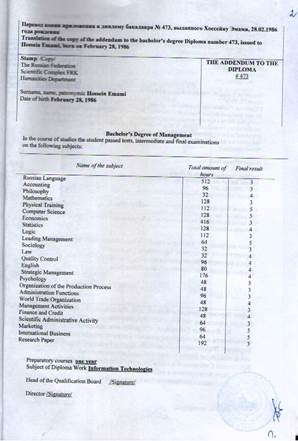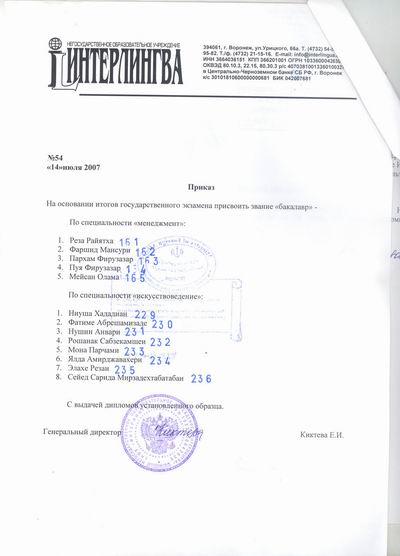 These certificates base on international program IREX, TEMPEX, TAXIC & UNION CET are in the list of the most authorized certificates in the world. Also referring to contract of this colleague with worldwide prestige educational centers , especially in England such as Oxford and Cambridge , these certificates are accepted in this country and also after traveling to countries such as Canada , USA, west Europe , Malaysia, Australia, China , Thailand , South Africa , Singapore , Japan , South Korea and UAE , within collaborating with Russian consulates in these countries are accepted and currently these graduated people in these countries are working and continue study. Please note that, confirmation of the certificates for the universities and consulates of these countries will be done directly by this Institute.
Join to FRK and Guaranty your future!